Recently, the lovely Kay of My Open Sketchbook tagged me for the Harry Potter Spells book tag, and I just had to join in! I'm not sure how I haven't managed to post anything Harry Potter related this month, especially since Megan of The Nerdy Girlie and Kristin of SuperSpaceChick are hosting Potter Month on their blogs right now. I figured this book tag would be the perfect way to join in on the fun! Just a head's up, there may be some spoilers, and there will definitely be a lot of fangirling.
An Upcoming Release You Wish You Could Get Your Hands On Right Now
I'm beyond excited for the fourth book in Kresley Cole's
Arcana Chronicles
! I flew through the first three books last year and have been itching for more ever since. Sure, there's a love triangle (or two...ugh) but I managed to fall in love with the story and the characters despite that and I can't wait to find out what happens next.
Favorite Series Starter
The
Shatter Me
series is one of my favorites, and I think a lot of that had to do with the first book. The way Juliette is introduced in the first few chapters is so unique, I was drawn right in!
A Book That Gave You All the Warm Fuzzies
Fangirl
definitely had a lot of sad moments, but for the most part, this book gave me all the warm fuzzies! I could relate so much to Cath, and I pretty much just wanted to hug her constantly.
A Book That Made You Ugly Cry
This one made me cry for so many reasons. Of course, the deaths of some of my favourite characters tore me apart, but the biggest reason I cried so much thanks to
Deathly Hallows
was because it meant the end of a world that I had grown to love so much!
A Bookish Hero or Heroine You Want Around To Protect You In Real Life
Violet from the
Creepy Hollow
series is beyond badass! I'd love to have her around, not only because I know she'd have my back, but because she's so dang sassy too.
A Book You Wish You Could Make Everyone Read Because You Loved It So Much
I read
John Dies at the End
years ago, but it really stuck with me and I consider it to be one of my favorite books to this day. It's hilarious, creepy, and enlightening all at once, and I think everyone should give it a shot! Just a head's up, the title is a little misleading:P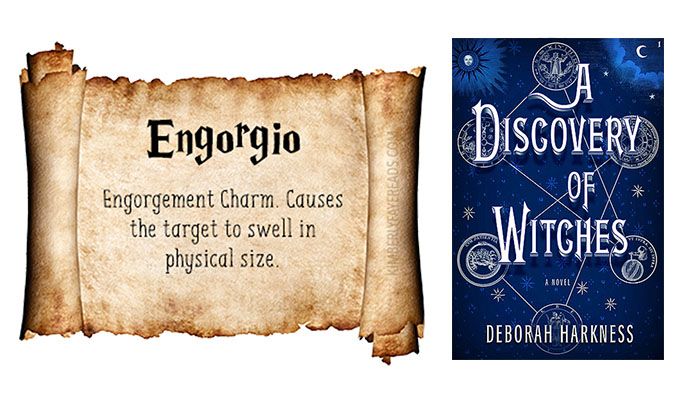 A Book Series You Wish Never Ended
I thought the ending of the
All Souls
trilogy was perfect, but it still bums me out that I don't have more! I would love to follow along as Diana and Matthew finally get a chance to live on in peace.
A Book With an Uplifting Message
This book really surprised me. I'm not typically a fan of reading one-offs these days, but I read the synopsis for
Luminous
and figured I'd give it a try. I absolutely adored it! It's all about positive body image and self-love stuff, very uplifting!
A Book You Wish You Could Forget You Ever Read
I feel like I've made my feelings on the way the Divergent series ended clear enough in the past, so I won't go into hardcore rant mode right now. Long story short, I completely loathe this book. Not the series as a whole, mind you...just like, the last two chapters or so. Grrr.
An Author Whose Books Always Get You Out of a Reading Slump
I went through a reading slump right around when this book came out. I just hadn't felt like reading anything for about a year, which is way too long, right?! Anyway, thanks to Neil Gaiman, I got back into reading in a big way.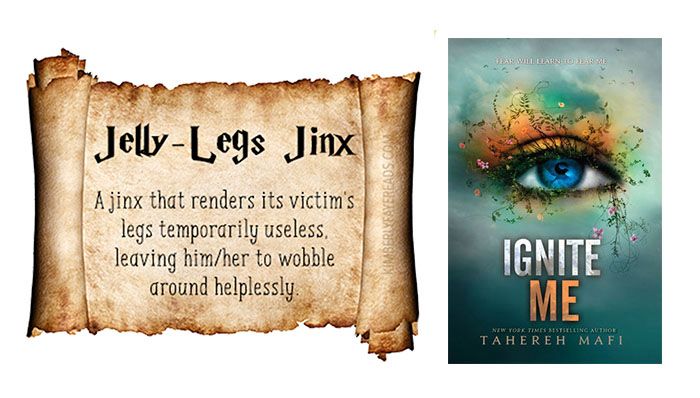 A Swoon-Worthy Hero or Heroine
Yeah, I know I've already mentioned the
Shatter Me
series, but it's just so good! I was Team Warner all the way, because he's...ah, it's too hard to explain all the reasons why I love him, but he's just so dreamy. Definitely glad he got his happy ending!
A Book That Caused You to Stop Doing All Other Things Until Finished
Okay so...there are a lot of things I don't like about the
Fallen
series by Lauren Kate. When I read it though, I was completely obsessed. The first book hooked me in, and I had to get my hands on all four before I could think about anything else, haha! This series was what got me into YA fiction, so despite the little criticisms I have for the series, it holds a special place in my heart.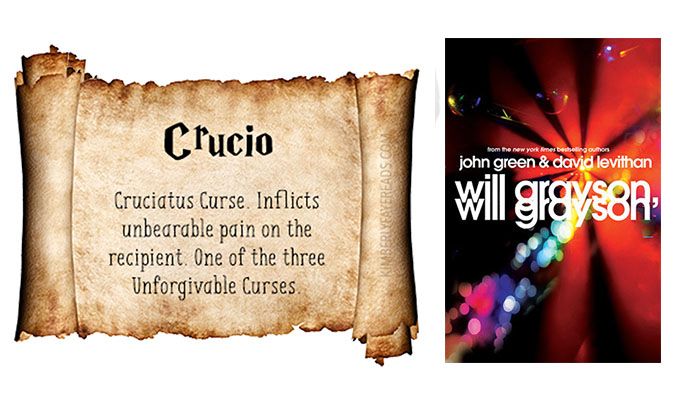 A Book That Was Painful to Read (For Whatever Reason) or That Broke You
I love everything John Green does, and this book was no exception. One of the two main characters though, the one written by David Levithan, reminded me so much of my little brother who passed away a couple years back that it was tough to get through. I definitely recommend it though, such an incredible read.
A Book That Had You Laughing Out Loud
Oh my gosh, you guys.
The Gone-Away World
is without a doubt one of the most unique books I've ever read. The story is CRAZY and darkly funny, and I think it's about time I give it a re-read because man, it's good!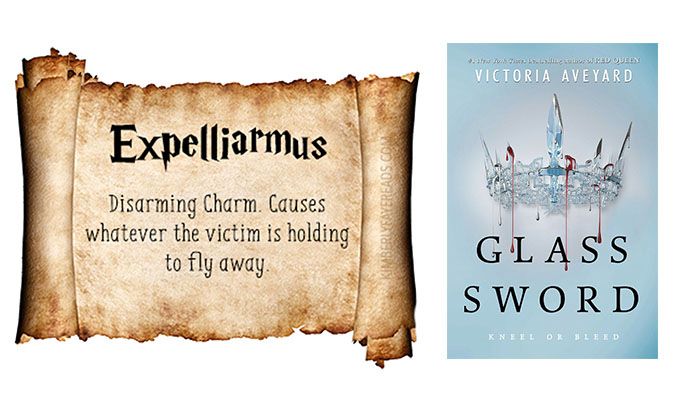 A Book That Made You Want To Send It Flying
This book is the worst. I still haven't decided if I'll read the next one in the series because this one was such a massive disappointment to me. I think I will since I really like some of the supporting characters, but I just couldn't stand Mare.
A Bookish World You Wish You Could Visit
I'm currently reading through the
Splintered
series by A.G. Howard, and I'm so in love with her version of Wonderland! So creepy and twisted...I doubt I'd last long there, but it'd be a crazy fun trip:P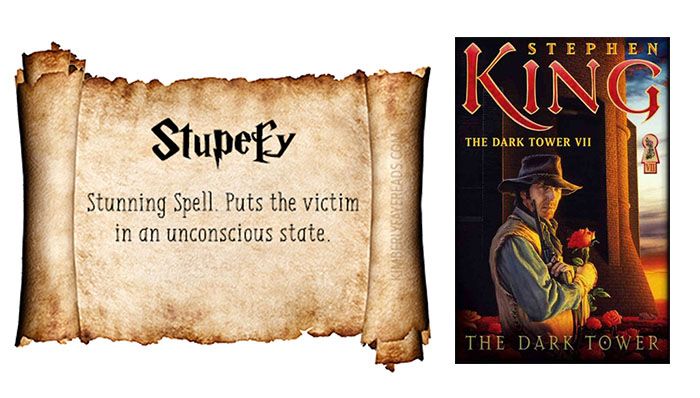 A Book With a Shocking Twist or Ending
Pretty much the twistiest twist I've ever encountered. Thanks for basically changing my entire outlook on life, Stephen! Seriously though, the entire
Dark Tower
series is so epic and I couldn't imagine another ending to it.
A Character Death That Destroyed You
Sirius Black, all the way. After all of the books I've read and all of the character deaths I've had to deal with, his tore me up the most. It was just so unexpected! I was in denial afterward for a long time too...I just loved Sirius so much.
Best Series Conclusion
Without a doubt, the
Mortal Instruments
is my favorite YA series and I think that this book wrapped it up perfectly! I remember putting it down and crying my eyes out because it was over and everyone was happy! Whew, I think this might have been the longest book tag I've ever participated in, but it was a lot of fun! I'm tagging:
No worries if this kind of post isn't your thing ladies, my feelings won't be hurt if you don't join in. And of course, if I didn't tag you but you want to participate, feel free! Please let me know if you do, I'd love to read your answers!