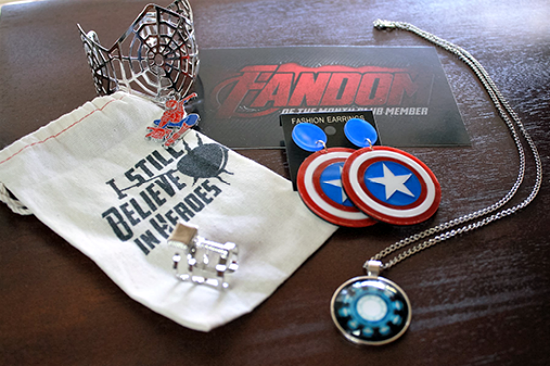 Happy César Chávez day! Who else is off work today? One of the perks of a government job, I guess:P The husband and I are spending our day off getting our car tuned up and going to the doctor because obviously we know how to party.
I received my second
Fandom of the Month Club
box last week and, although I think the jewelry is super cute, I'm not really into this month's theme.
I know a lot of you will think this is crazy, but I'm just not into the Avengers. I've tried to watch the movies and I'm sure I'd love them if I gave em a fair shot, but it hasn't happened quite yet. So when I found out that the March box would be Avengers-themed, I wasn't thrilled. I know a lot of you gals appreciate this fandom more than I do though, so I'm going to give away this month's jewelry!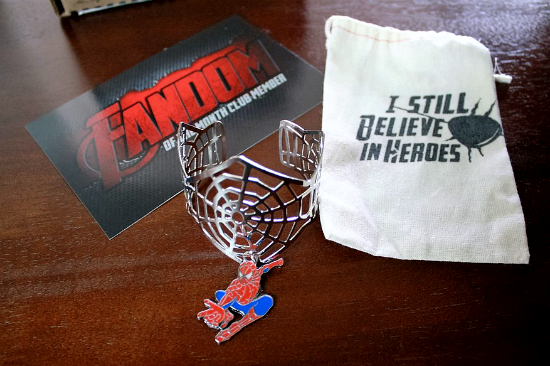 First up is this Spider-Man cuff bracelet, which I think would be pretty dang cool if it weren't for the dangling Spidey. Now that I've watched
Danielle's unboxing video
, I realize that the Spider-Man charm is supposed to lay on top of the web (duh, Ash) but I didn't manage to take a picture of that:/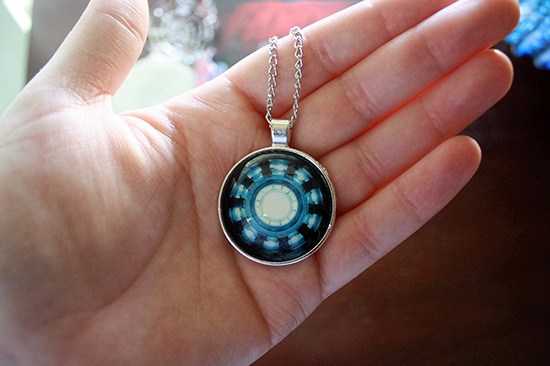 Then we have the Iron Man Arc Reactor necklace! When I first opened it up, my husband and I took turns guessing at what the heck it was. I did eventually figure it out, but as you can probably tell, I don't know a whole lot about Iron Man. But still, cool design AND it glows in the dark!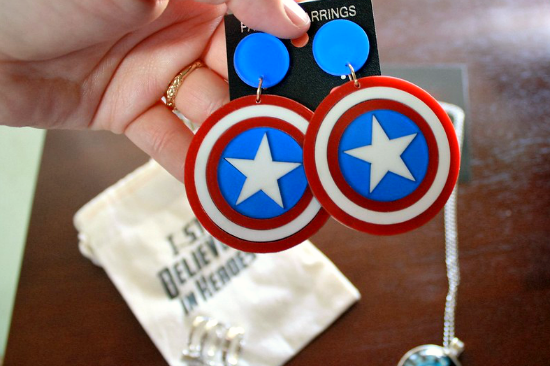 I adore these Captain America earrings! My ears are extra sensitive, but if I could I would totally wear them to watch
Captain America: Civil War
when I'm inevitably dragged to the theater next month, haha.
And last but not least, this super sweet Thor ring! Of all the Marvel heroes, Thor is one I'm actually familiar with so I think this ring is pretty cool!
Truth time: FOTMC includes a magnet every month, and this month it was a cute Loki one. I forgot to take a picture of it because I immediately slapped it on the side of my computer, so needless to say, I'm not giving that cutie away:P
Time for the Giveaway!
Now that you've made it through my rambling, it's time for the fun part! The prize pack includes the Spider-Man cuff bracelet, Iron Man necklace, Captain America earrings, Thor ring, and muslin drawstring bag for one lucky winner! The giveaway ends next Friday, so the winner will get the goods with plenty of time to show off at the Civil War premiere<3 Good luck!
a Rafflecopter giveaway